Dillon Beach has been Marin County's hidden gem for far too long.
Welcome to Dillon Beach Resort.
Dillon Beach Resort sits on 55 coastal acres on the Marin-Sonoma County Line, between the mouth of Tomales and the entrance to Bodega Bay. Views of the magnificent Point Reyes Peninsula can be enjoyed from any vantage point on the property, which features almost a mile of private beach that we work to preserve and protect. The historic inn was built in the late 1800s and has only changed hands three times in over 130 years - most recently into the care of a small group of native Marin County families dedicated to breathing new life and love into this special place to eat, play + stay. Join us for a meal at Dillon Beach Coastal Kitchen, shop a curated selection of local wares at the General Store, rent surf boards and other adventure aids at our Surf Shack, or do it all & call Dillon Beach home for a while in one of our tiny homes or ocean view cabins.
Eating is an agricultural act.
Inspired by farm + sea, Dillon Beach Coastal Kitchen highlights and celebrates local + seasonal cuisine. Chef Matt Elias is an advocate for our local food shed, thoughtfully sourcing proteins, produce and products often directly from farmers, ranchers, foragers, and fishermen almost exclusively from Northern California. Our seasonally driven menu highlights the ingredients sourced from Marin and Sonoma Counties.
General Store // Surf Shop
provisions land + sea
Open 7 days a week, 8am-8pm. Everything you need for a day at the beach, from surf gear to picnic supplies, all carefully curated from our favorite artisans and producers. Proudly serving Equator Coffee & Double 8 Dairy soft serve.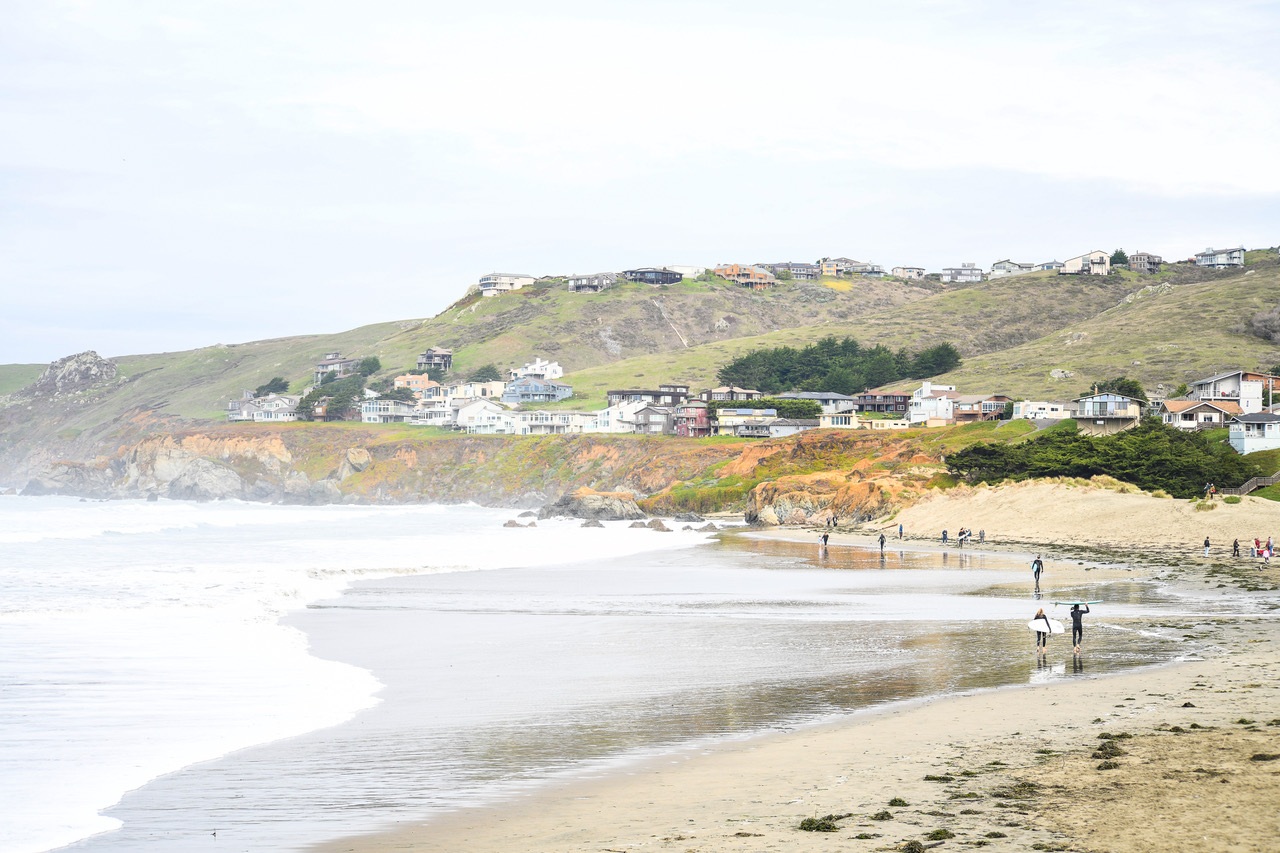 PARTNERS
Organizations & Brands We Support
For us, sustainability is not a trend but a fundamental, and necessary, endeavor. We offer food, beverage and hospitality, but it's also our people, our practices, our philosophy and our products that make us proud. From organizations that are working tirelessly to make a difference in the quality of our ocean, to artisans and makers who provide the bespoke details of our tiny homes, we are conscious of who we partner with and proud to highlight some of these important people, brands, and organizations with you.
SURFRIDER FOUNDATION
OCEAN conservancy
Big Chill Appliances
Tuft & Needle Mattresses, Pillows and Linens
Crow Canyon Enamelware
Fable Soap Company
Salt + Stone
GreenPan Cookware
Equator Coffee & Tea
TOMALES FARMSTEAD CREAMERY
POINT REYES FARMSTEAD CHEESE COMPANY
BELLWETHER FARM
STEMPLE CREEK RANCH
ROSSOTTI RANCH
HOG ISLAND OYSTER COMPANY
TOMALES BAY OYSTER COMPANY
PINK BARN FARM
MEANDERING FARM
RED H FARM
HANDSFULL FARM
DOUBLE 8 DAIRY SOFT SERVE ICE CREAM
THREE TWINS ICE CREAM
STRAUS FAMILY CREAMERY
EQUATOR COFFEES + TEA
MARIN KOMBUCHA
GRIFFO DISTILLERY
HANSON OF SONOMA ORGANIC VODKA
SALT POINT
HENHOUSE BREWING COMPANY
FORT POINT BEER COMPANY
SEISMIC BREWING COMPANY
RUSSIAN RIVER BREWING COMPANY
EAGLE ROCK BREWERY
CHAPMAN CRAFTED BEER
HOBO WINE COMPANY
WEST + WILDER
HUNT + HARVEST
RAFT WINES
PEAY VINEYARDS
POCO A POCO
COUNTY LINE VINEYARDS
FAVIA WINE
A TRIBUTE TO GRACE
LO-FI WINE
SURF RENTALS
SURF GEAR RENTALS
BEACH DAY ESSENTIALS
COME EAT, PLAY, OR STAY WITH US.
1 Beach Avenue, Dillon Beach CA 94929
707.878.3030
stay@dillonbeachresort.com